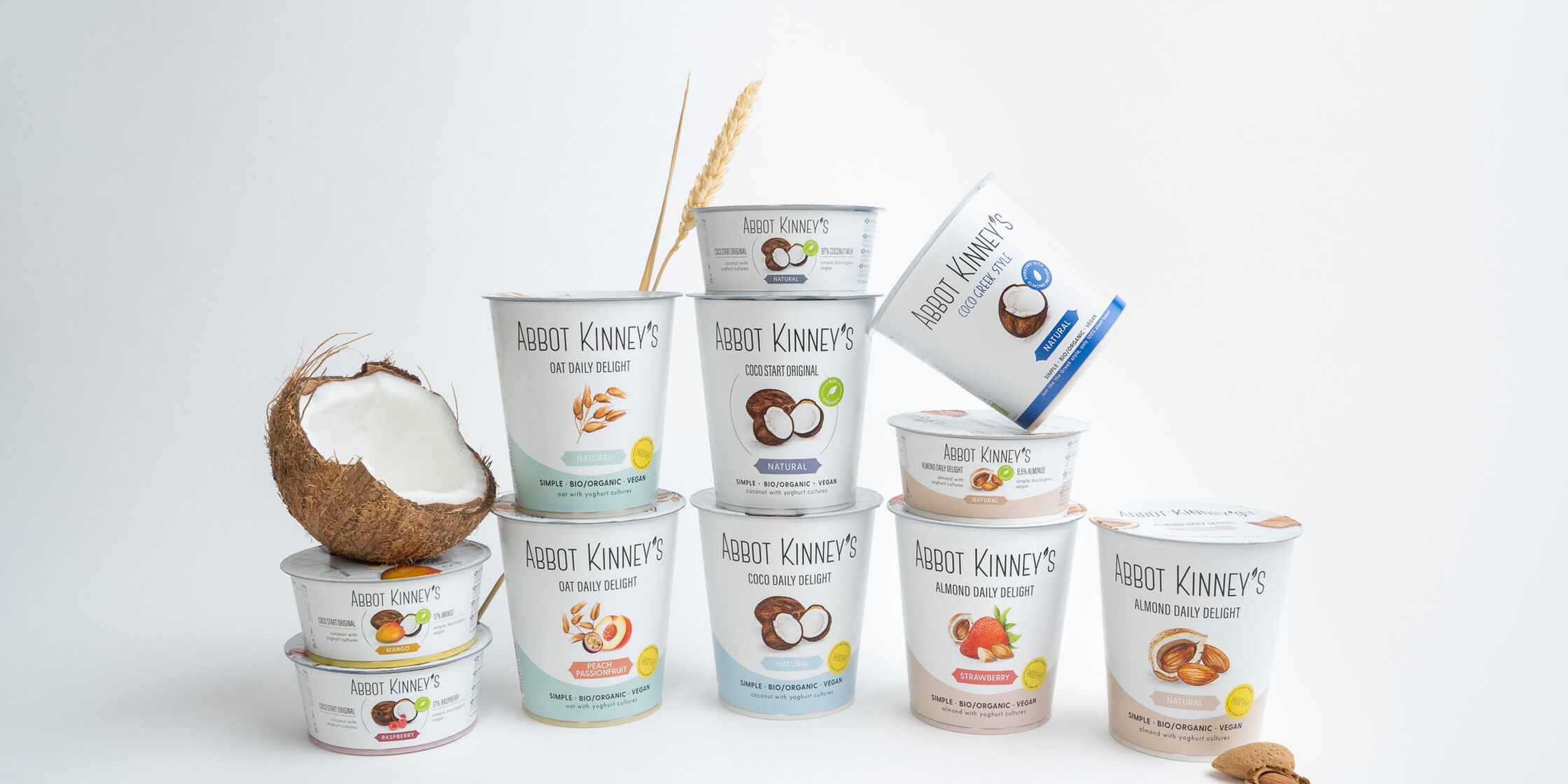 Our promise
At Abbot Kinney's, we use the best ingredients we can find to make plant based, organic products that taste delicious. Whether it's our coconut milk from Sri Lanka, our Sicilian almonds or our Alfonso mangos from India, only the tastiest, healthiest and most nutritious ingredients make the cut.

Similarly, we try to use as few ingredients as possible, never use unnatural additives and go out of our way to responsibly produce everything we make.

We promise that everything from Abbot Kinney's will always be tasty, nutritious and plant-based.
Since 2014
Deep down we all know plant-based dairy is the way forward. Since 2014, it has been Abbot Kinney's soul purpose to make this better choice tastier, within easy reach and top of mind. We offer a wide range of plant-based yoghurts and ice creams that proof that plant-based dairy can be, besides being more sustainable, animal friendly and healthy, mind-blowing delicious.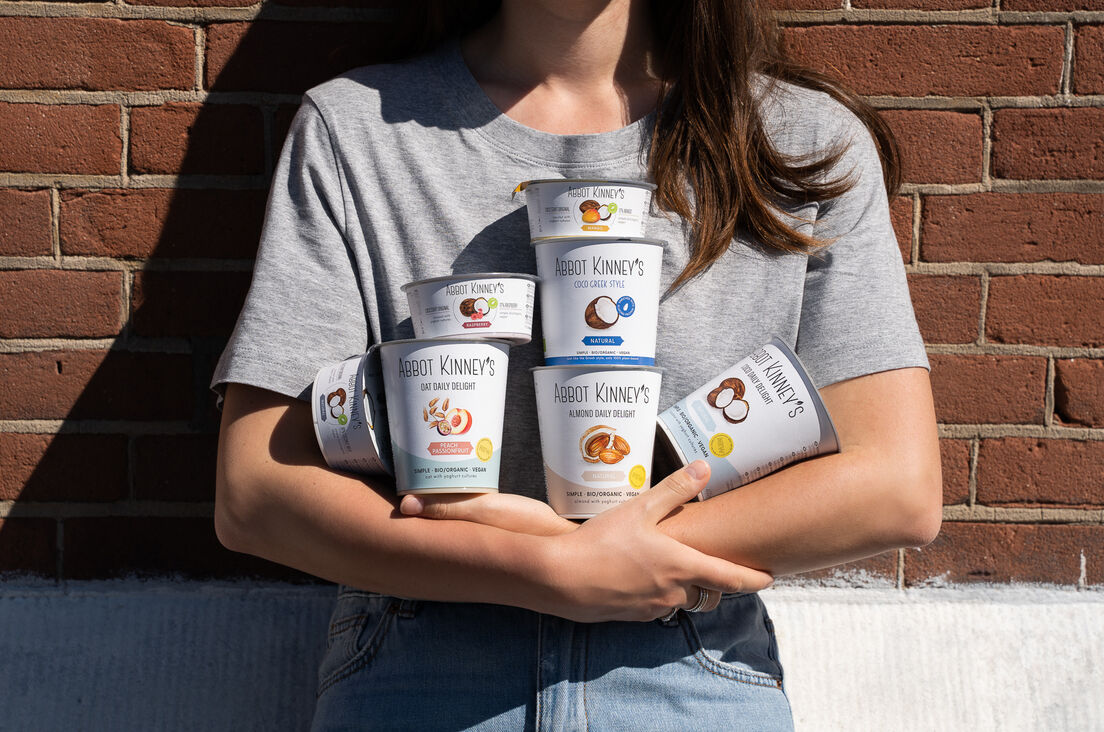 Aim for progress, not perfection
Knowledge and awareness will eventually change the way humanity eats. But we love our planet too much to play a passive role in this painfully slow transformation. We believe we can make the biggest impact by sparking curiosity for good food. That is why Abbot Kinney's started the content label 'Good food tastes better'.
With the help of a team of experts we'll explore what good food means. Which "qualifications" it must meet, from both an ethical, sustainable and health point of view. We will look into our current relationship with good food and ways in which we can improve it.
Curious about good food? Follow our journey
Why plant-based?
We all know plant-based dairy is the way forward. So we made it delicious.
Flip your standard