1
Sourdough toast with veggies & Greek Style dip
Abbot Kinney's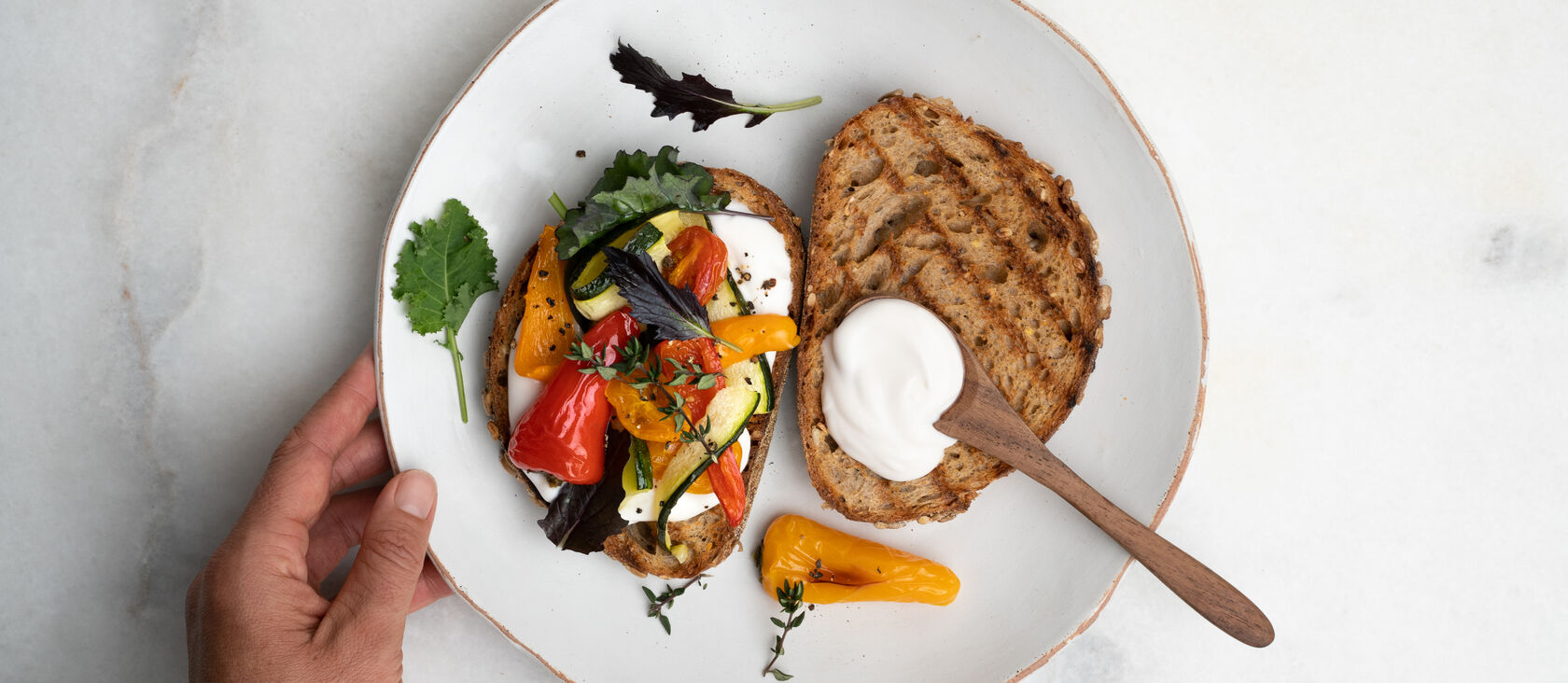 Instructions
Duration: 45 min
(prep time 15 min - oven time 30 min)
Preheat the oven to 200 °C degrees and line baking sheet with parchment paper. Evenly spread the tomatoes, baby bell peppers and the zucchini onto the parchment paper.
Rub the veggies in (using a brush) with some olive oil and sprinkle a pinch of salt on top. Slide the baking sheet into the oven for around 25 minutes.
After 15 minutes toast the bread in a toaster or on a grill pan.
Get all the other left ingredients ready for serving. Dress the toasted slices of bread with a nice thick layer of our Coco Greek Style yoghurt, the roasted veggies, some lettuce and garnish with thyme. Season with some pepper and salt.
Happy lunching!
¿Necesitas más inspiración?