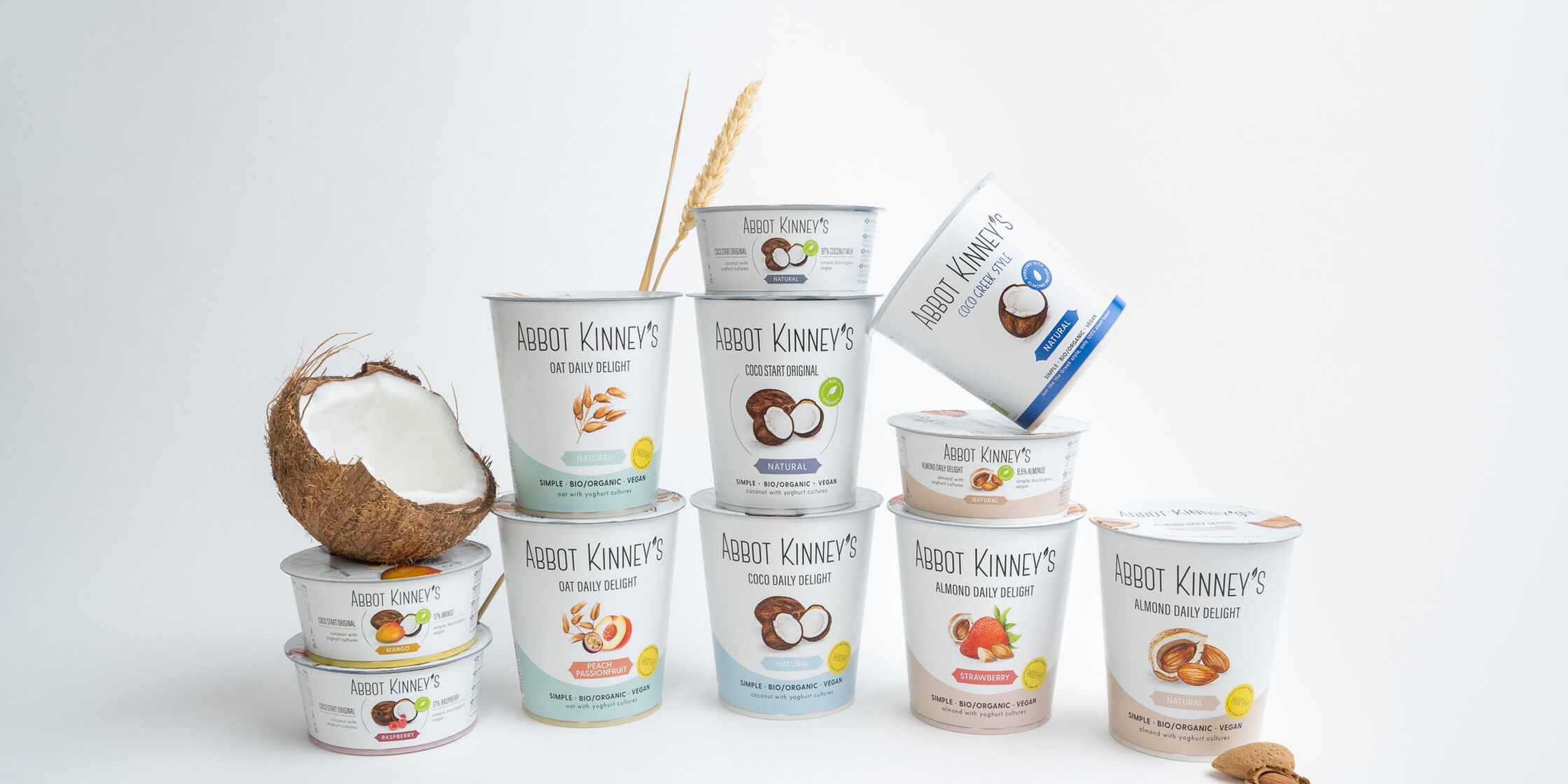 Why did we start?
Plant-based alternatives to dairy are a no brainer. It is more sustainable, animal friendly and healthy than dairy produced by animals. Nevertheless, plant-based alternatives only accounts for 11% of the total demand for dairy.
We are not surprised. People want to do the right thing but not when it feels like a step back in quality or taste. Since 2014, it has been Abbot Kinney's sole purpose to make the better choice tastier, within easy reach and top of mind.

It is our mission to flip this standard, make "ordinary" dairy the alternative.
What do we promise?
All our products are made exclusively, from the best natural ingredients that are organic, clean and 100% plant-based. Abbot Kinney's offers a wide range of yog and ice creams that prove that plant-based alternatives for dairy can be mind-blowingly delicious.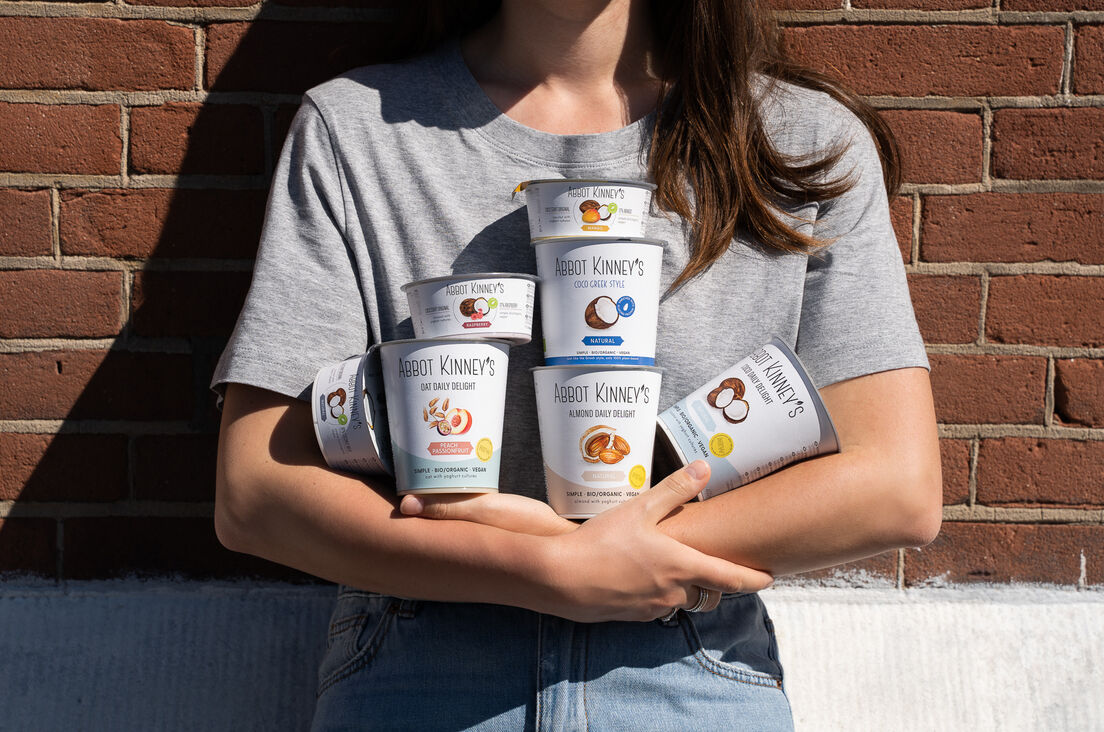 Your Guide to Good Food
Abbot Kinney's initiated the content label Your Guide to Good Food. Together with a team of experts we are going to spark curiosity for good food. We'll explore what good food means. Which "qualifications" it must meet, from both an ethical, sustainable and health point of view. We will look into our current relationship with good food and ways in which we can improve it.
Oh, and because we believe that the proof is in the yog, we have created fingerlicking good plant-based Recipes to prove that a plant-based lifestyle is delicious for everyone.

Curious how we are going to flip the standard? Follow our journey.
Why plant-based?
We all know plant-based dairy is the way forward. So we made it delicious.
Flip your standard