Plant-based is the way forward. So, we made it delicious.
Our products

Discover our delicious and innovative plant-based products

Flip your standard

Find out how you can contribute to a more sustainable world
Our everyday breakfast
Meet our 100% vegan and organic Coco Daily Delight yog. Made with the same coconut blend as the original, but in a modified recipe for a lighter start of your day. Half the fat, twice the fun!
DISCOVER MORE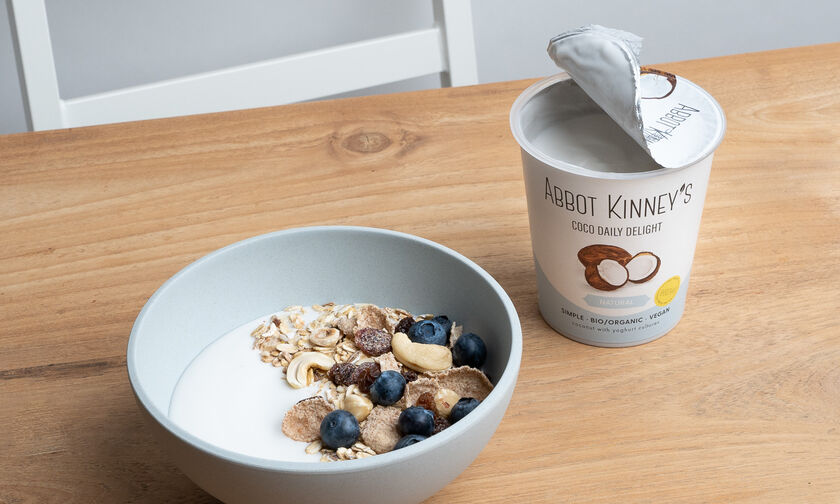 Your Guide to
Good Food
A content label initiated by Abbot Kinney's. Together with a team of experts we'll explore what good food means. We will look into our current relationship with good food and ways in which we can improve it.
Plant-based pioneers

The story of two farmers with a mission: to realize the first plant-based cappuccino made with soy from Dutch soil.

Acaï bowl with coconut yog

Ready in 10 Serves 2

Have you tried this Brazilian specialty?

Gluten free and vegan wraps with veggies

Ready in 40 min. Serves 4

Is the Mexican side in you ready for the spiciness?
Our products
We make delicious and innovative vegan yog and vegan ice cream. We only use natural ingredients that are organic and 100% vegan. Made from high-quality plant-based ingredients and free from unnatural odors, colors and flavors. All our products are vegan, lactose-free and free of soy.