Ready in 5 min
Serves 2
Foamy Espresso Martini
By

Abbot Kinney's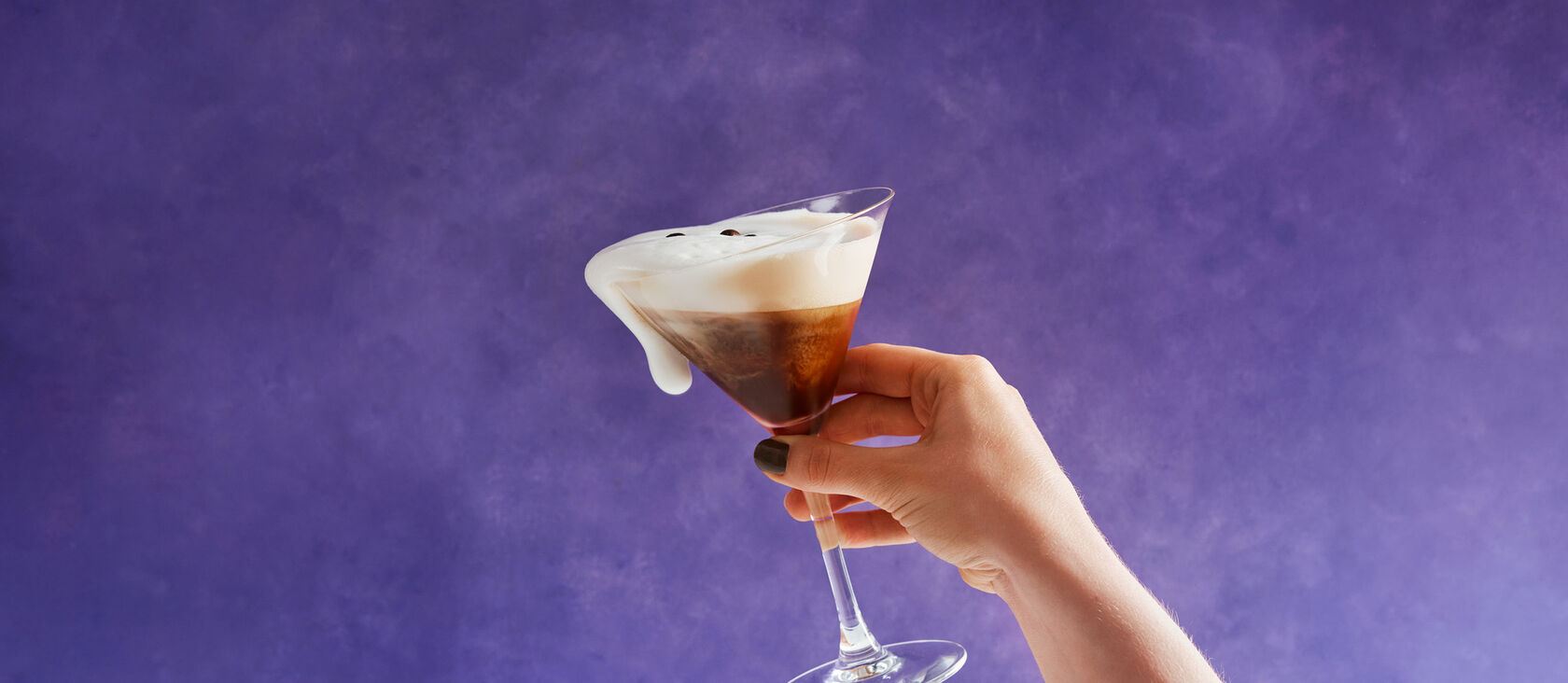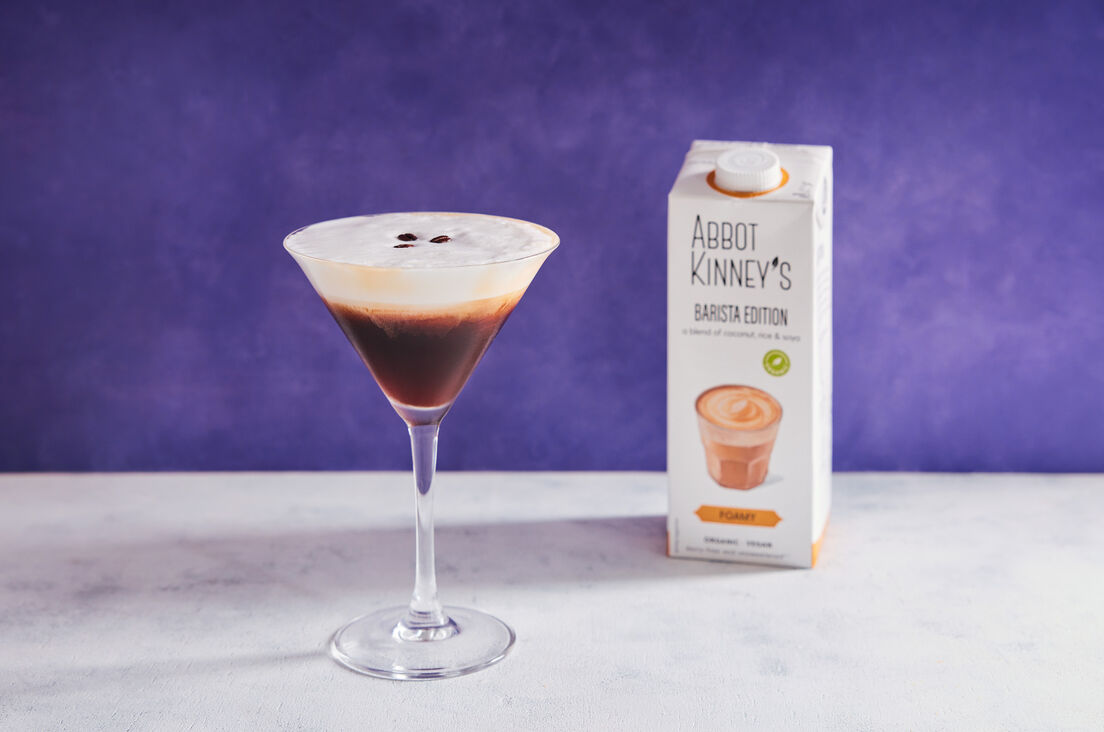 Instructions
2 servings | 5 min preparation time
1 Fill the shaker generously with ice cubes and add the espresso, vodka and coffee liquor. Shake well until everything is chilled. Pour into the glasses.
2 Meanwhile, froth the Abbot Kinney's Barista Edition cold. Top off the cocktails with the foamed plant-based milk. Garnish each glass with three coffee beans.
Fun fact An Espresso Martini does not contain Martini, it is only called so because it is traditionally served in a typical cocktail or Martini glass. The three coffee beans have a symbolic meaning, they represent health, wealth and happiness!