Coco Daily Delight Natural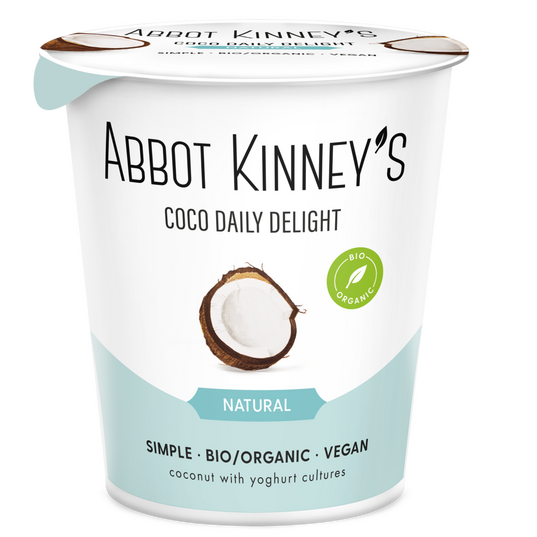 Our starting point for the Coco Daily Delight? Half the fat, twice the fun. This silky-soft cousin of our famous Coco Start Original is lower in fat and in price, which makes it an accessible yog to enjoy daily. The same delicious coconut base in a modified recipe. Enjoy the freshness and creaminess of coconut, with less fat and no added sugars or aromas. Eat it plain or with your favorite toppings such as fruit or muesli. The ideal breakfast for a lighter start for every day.
View nutrition per 100g
View ingredients
Nutrition per 100g
Energy

382 kJ / 92 kcal

Fat

9.0 g

of which saturated

8.5 g

Carbohydrates

4.9 g

of which sugars

0.8 g

Protein

0.9 g

Salt

0.03 g
Ingredients
Water
37,5% Coconut cream*
(30% Coconut extract*, water)
Tapioca starch*
Inulin*
Thickener (guar gum*)
Yoghurt cultures
- S. thermophilus
- L. bulgaricus
- L. acidophilus
- B. lactis
* Of organic origin.
Like to know more about our ingredients?
Have a look at our FAQ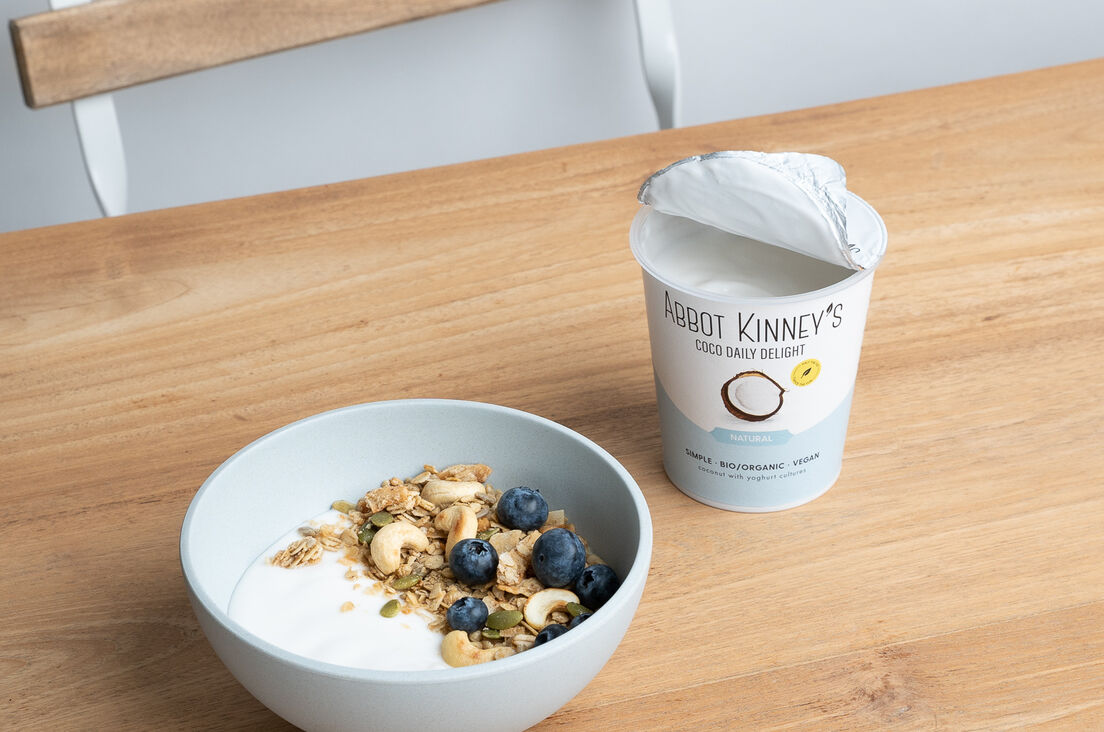 Good to know
Coco Daily Delight Natural contains less fats than our Coco Start Original. A couple of tablespoons of Coco Daily Delight Natural (400ml) with some fruit, muesli and nuts makes it the ideal start for a lighter start of your day.

Want to know more about coconut fats? Have a look at our FAQ.
Finally
Coco Daily Delight Natural is plant-based and free from gluten and soy. So it's also suitable for vegans and vegetarians.
In need of some inspiration?
Why plant-based?
We all know plant-based is the way forward. So we made it delicious.