Coco Greek Style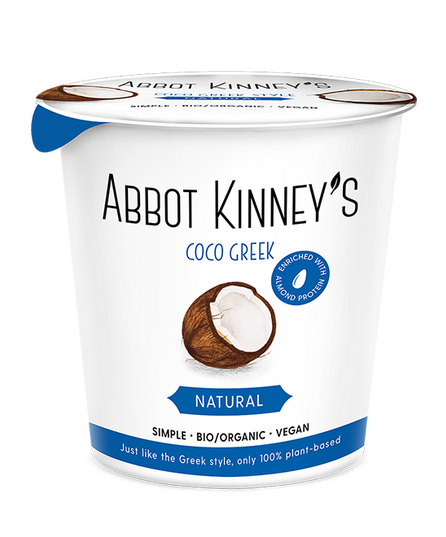 If you ever visited Greece you know they live the good life. By making the best out of what they have, Greeks somehow cracked the nut to simple perfection. This inspired us to look at what we have with new eyes. So in the search for the best Greek style recipe we embraced our clean ingredients, and made them shine. In other words we did not replicate the Greek style yoghurt, we reinvented it.
Meet our 100% plant-based organic Greek style yog. The Coco Greek Style is made of the best coconut milk and the right kind of yoghurt cultures. This gives our yog a creamy and thick texture. Delicious!
Our Coco Greek-style has the same fat percentage as the old one and is enriched with almond proteins. So perfect for all you sporty people or when you need to go on a little bit longer.
Eureka! The new original!
View nutrition per 100g
View ingredients
Nutrition per 100g
Energy

526kJ/127kcal

Fat

11,0g

Of which saturated

9,9g

Carbohydrates

3,8g

Of which sugars

1,3g

Protein

3,0g

Salt

0,01g
Ingredients
56% coconut milk* (33% coconut extract*, water)
water
3,8% ALMOND protein*
starch*
thickener: guar gum*
Yoghurt cultures
- S. thermophilus
- L. bulgaricus
- L. acidophilus
- B. lactis
- L. paracasei
*= organically grown/produced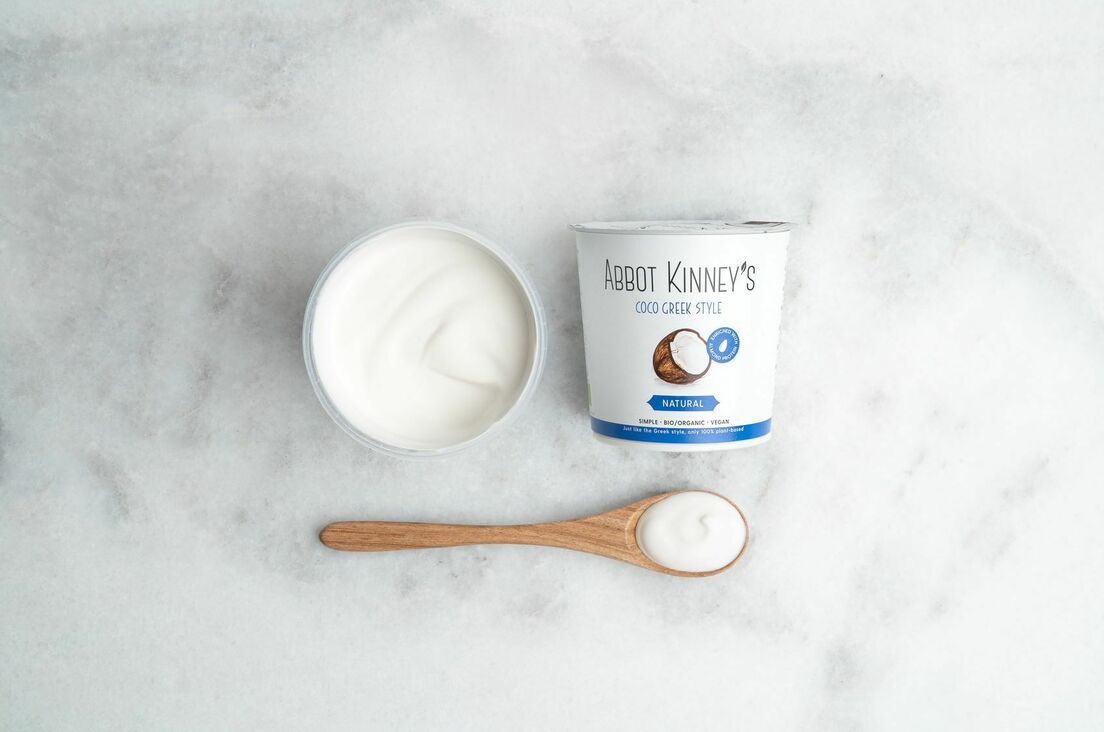 Good to know
The Greek style reinvented. Our Coco Greek Style is the perfect balance between smoothness and thickness. It is enriched with almond proteins and has the same fat percentage as the old Greek style. And just as you would expect from a Greek style yog, it has a subtle sour aftertaste.
Finally
Coco Greek Style is plant-based and free from gluten and soya. So it's also suitable for vegans and vegetarians and omnivores everywhere.
In need of some inspiration?