Coco Start Mango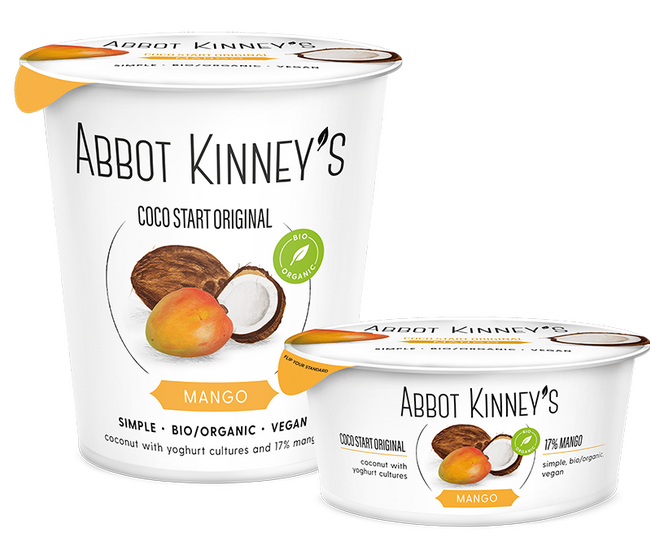 Coconuts and mangoes taste like one of those summer holidays with swaying palm trees and white sandy beaches. A full, sweet and brilliantly tropical one, to be precise.
The fruit version of our Coco Start contains pure, mashed up Alfonso mangos. Their beautiful dark yellow flesh is so tasty that we don't need to add any sugar, flavourings or colouring agents at all.
View nutrition per 100g
View ingredients
Nutrition per 100g
Energy

637 kJ / 152 kcal

Fat

13,5 g

of which saturates

12,3 g

Carbohydrates

6,5 g

of which sugars

3,6 g

Protein

1,0 g

Salt

0,03 g
Ingredients
74,9% Coconut milk* (45% coconut extract*, water)
Mango Puree (17% mango*, water, tapioca starch*)
Thickener: guar gum*
Yoghurt cultures
- S. thermophilus
- L. bulgaricus
- L. acidophilus
- B. lactis
*Of organic origin
Like to know more about our ingredients? Have a look at our FAQ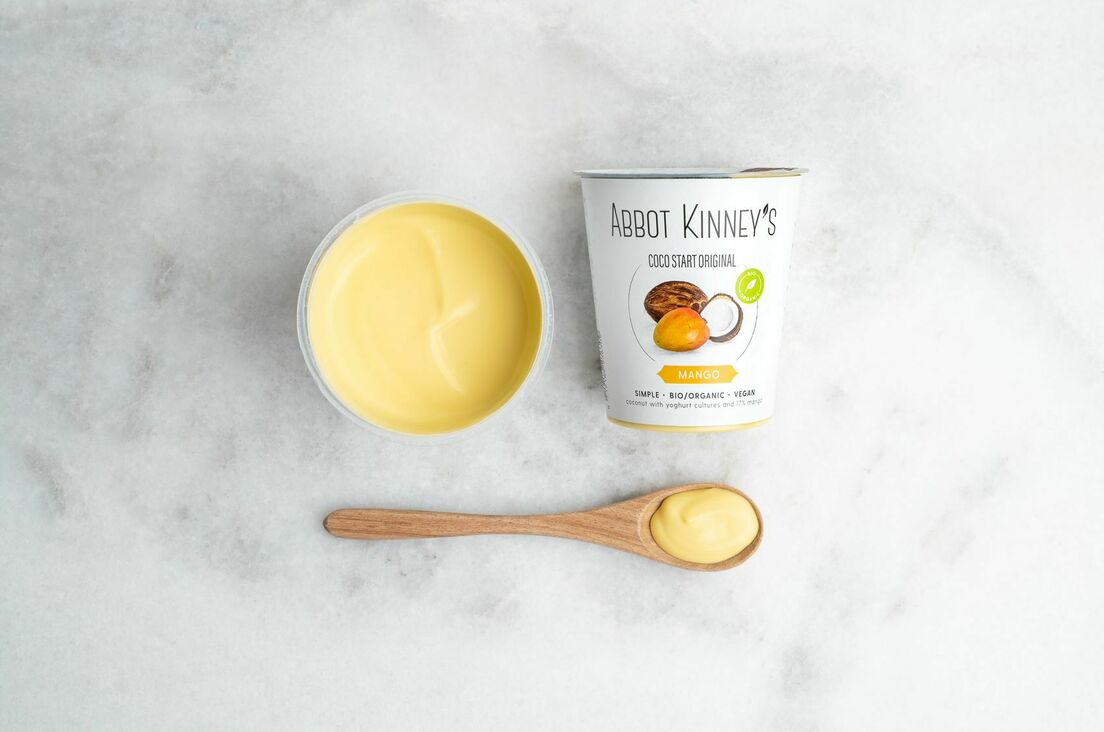 Good to know
Coconut milk contains saturated fats and these make you feel full nice and quickly. A couple of tablespoons of Coco Start Mango (400mL) or a cup of 125mL Coco Start Mango with some fruit, muesli and nuts will often be enough for a nutritious breakfast or decent snack.
Want to know more about coconut fats? Have a look at our FAQ
Finally
Coco Start Mango is plant-based and free from gluten and soya. So it's also suitable for vegans and vegetarians.