Coco Start Raspberry
Raspberries with coconut in a cup delivers a fresh kick in the behind and a soft kiss on the cheek. Fresh and tangy organic-raspberries together with the real Abbot Kinney coconut from Sri Lanka and Vietnam concoct a triple soft-sweet-fresh taste. Kind of a Jekyll and Hyde breakfast, but full of good, vegan things.
View nutrition per 100g
View ingredients
Nutrition per 100g
Energy

615 kJ / 147 kcal

Fat

13,5 g

of which saturated

12,3 g

Carbohydrates

4,9 g

of which sugars

2,2 g

Protein

1,1 g

Salt

0,03 g
Ingredients
74,9% Coconut milk* (45% coconut extract*, water)
Raspberry puree* (17% raspberry*, water, tapioca starch*)
Tapioca starch*
Thickener: guar gum*
Yoghurt cultures
- S. thermophilus
- L. bulgaricus
- L. acidophilus
- B. lactis
*Of organic origin
Like to know more about our ingredients?
Have a look at our FAQ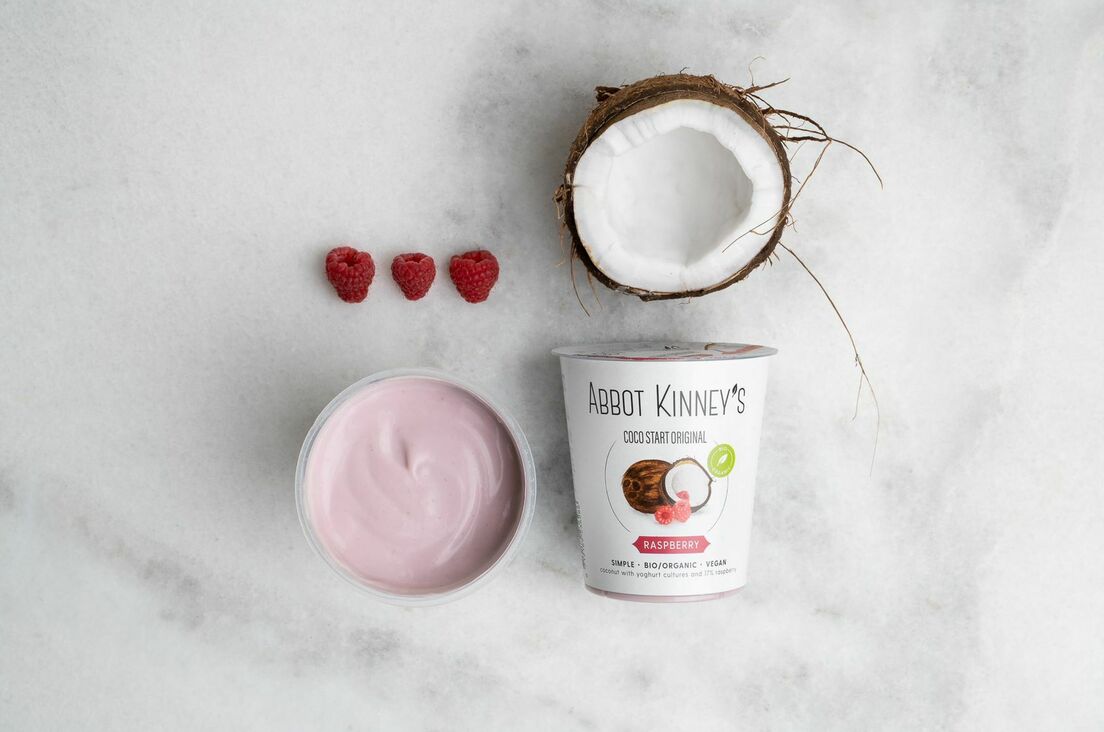 Good to know
Coconut milk contains saturated fats and these make you feel full nice and quickly. A couple of tablespoons of Coco Start (400ml) or a cup of 125ml Coco Start with some fruit, muesli and nuts will often be enough for a nutritious breakfast or decent snack.

Want to know more about coconut fats? Have a look at our FAQ.
Finally
Coco Start Raspberry is plant-based and free from gluten and soya. So it's also suitable for vegans and vegetarians and omnivores everywhere.
In need of some inspiration?