Ready in 10m +3h fridge
Serves 2
Mango & coconut chia pudding
By

Abbot Kinney's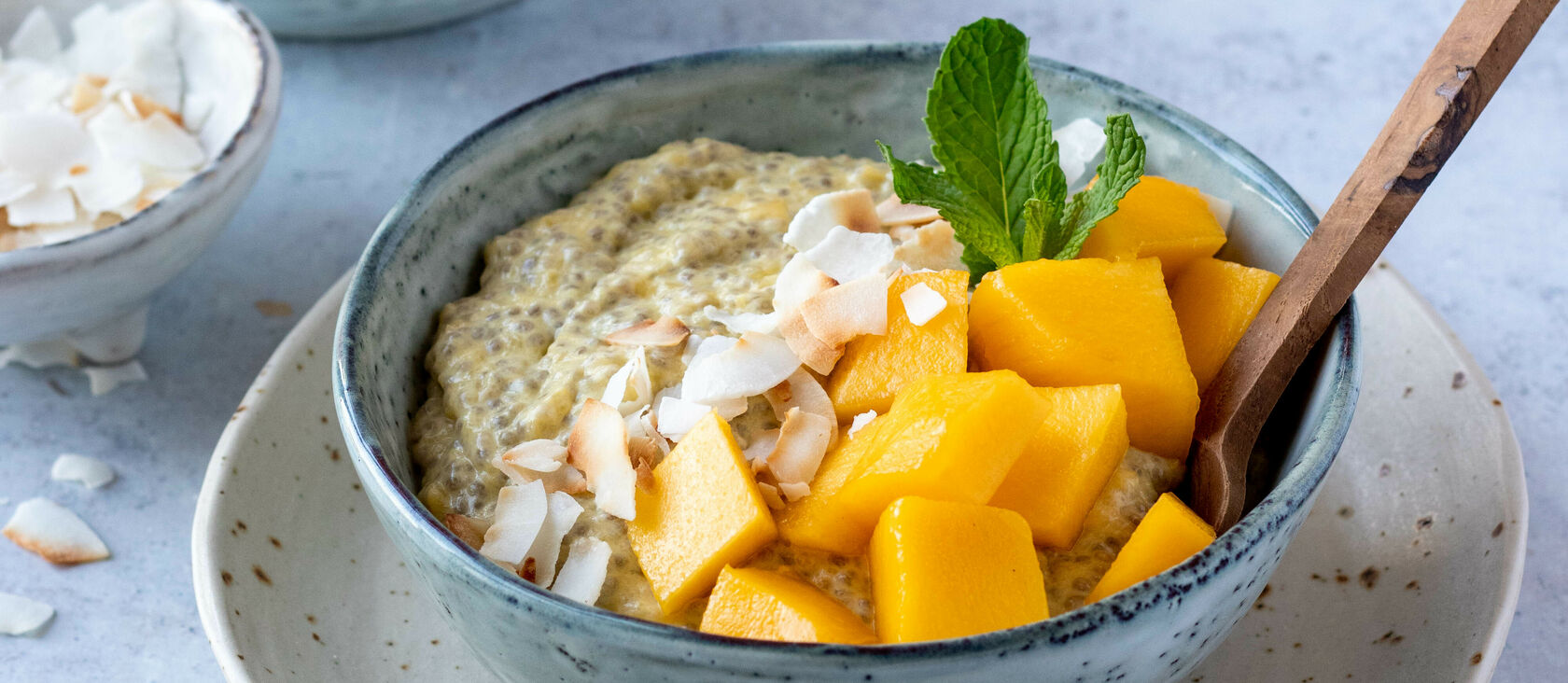 Instructions
Serves 2 | preparation time 10 minutes | chill in the fridge for at leat 3 hours
Peel the mangoes and cut them into cubes. You need 200 grams for the chia pudding, keep the other 100 grams in the fridge. Preferably in a closed container.
Place 200 grams of mango, Abbot Kinney's Coco Daily Delight Natural and maple syrup in a blender. Mix this well.
Spoon this into a sealable container and add the chia seeds. Mix everything well and let it set in the fridge for at least 3 hours. You can also let this set overnight.
Divide the chia pudding between two bowls. Garnish with the remaining diced mango, toasted coconut chips and mint.