Ready in 15 min
Serves 2
Tropical Mango Ice Cream Coupe with Coconut Cream
By

Abbot Kinney's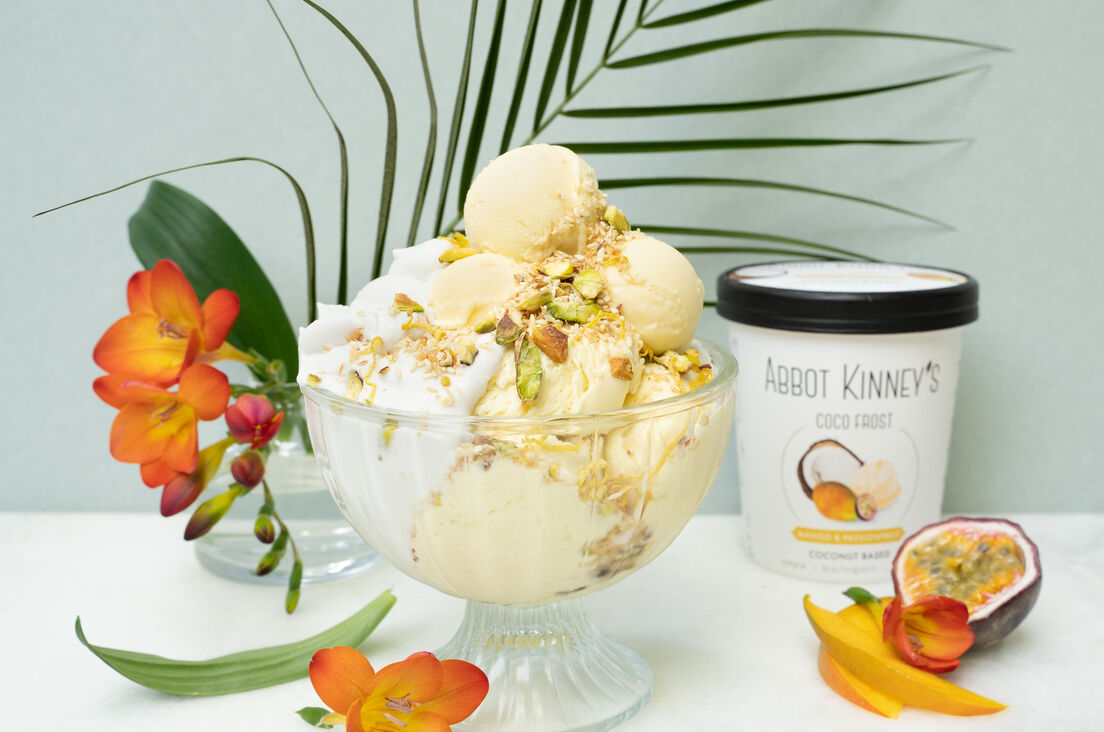 Instructions:
1. Chill the can of coconut milk in the fridge overnight.
2. Take a bowl, open up the can and scoop out with a spoon: only the thickened upper layer of the coconut milk. Do keep the liquid part in the can aside.
3. Use an electric hand mixer to mix it on highest speed, into a nice fluffy cream. If it gets too thick or a bit lumpy, pour a small amount of liquid in from the can.
4. Take a dry frying pan and put it on low to medium heat to preheat. After 3 to 4 minutes add the sesame seeds and the pistachio nuts, stir now and then for 2 minutes and add the desiccated coconut. Fry and stir until everything starts to get toasted (light brown) and smell lovely aromatic. Move into a small bowl.
5. Wash and dry the lemon with a clean towel. Grate and add the peel into the small bowl, also add a super small pinch of salt and stir. Now your crunch is ready.
6. Scoop the Coco Frost Mango & Passionfruit with an ice cream spoon into a nice and big Ice cream bowl and dress with the whipped cream and crunch.

Share or don't share, up to you!