Ready in 55 min
Serves 6
Vegan Mango tartlets
By

Abbot Kinney's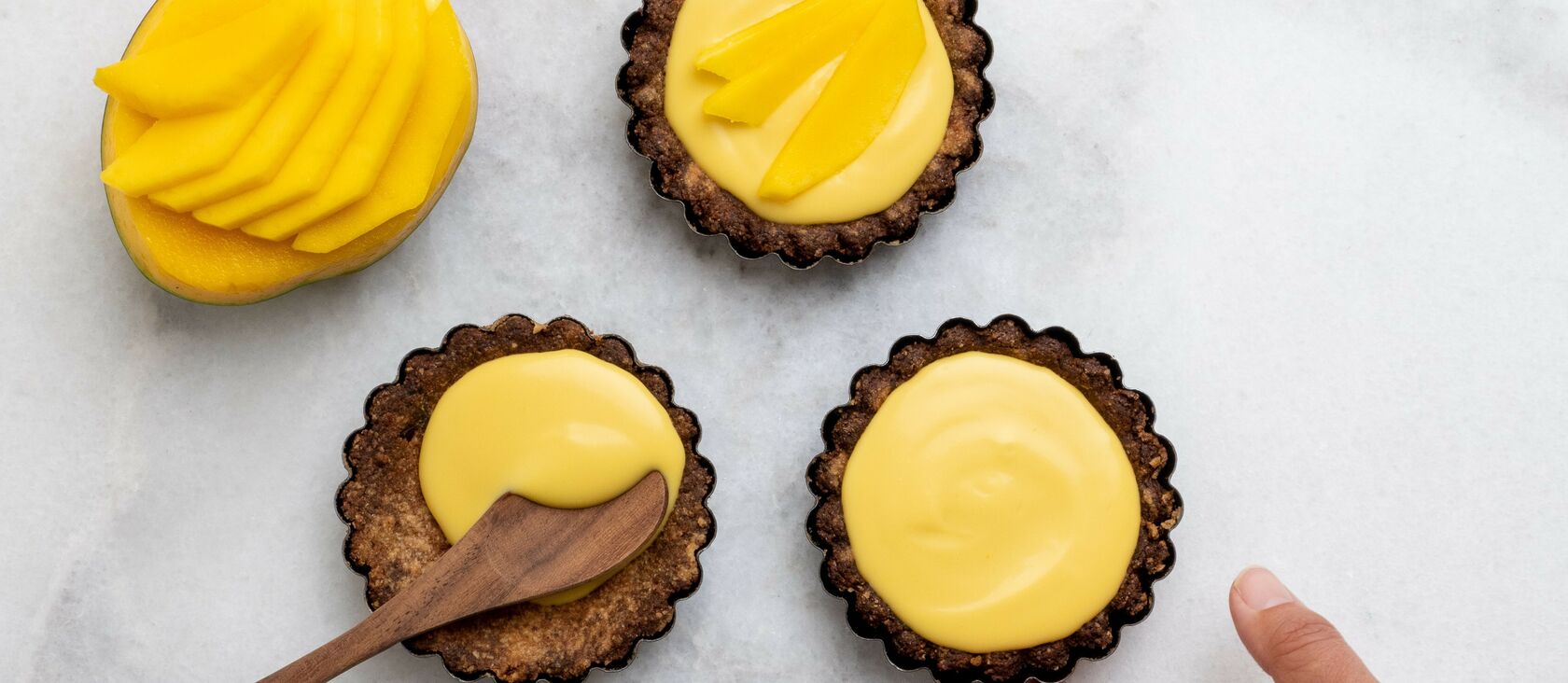 Instructions:
1. Put the oat flakes into the food processor and blend until it turns into flour.
2. Slightly crush the cardamom and add the seeds to the oat flower together with all the other ingredients for the dough. Blend until everything is well mixed.
3. Preheat the oven to 175 ºC. Grease the tartlet tins with coconut oil.
4. Rub some flour on the rolling pin and divide some over the surface, you are going to use for rolling out the dough with the rolling pin.
5. Take the dough out of the food processor and create a ball between your hands. Roll out the dough ball evenly and take a tartlet tin to cut out the dough. Probably you will be able to cut out two to three tartlets for the first batch. Repeat step 4 and 5 until you've got 6 tartlets.
6. Slide all the tartlets into the oven for 35-40 minutes, until they are golden brown. Let them cool down for at least 20 minutes.
7. Make sure your Coco Start Mango is cool from the fridge, spoon it on top of the tartlets and garnish with some fresh slices of mango. Enjoy!

¿Necesitas más inspiración?