Ready in 40 min.
Serves 2
Funky Falafel Wrap with vegan Tzatziki
By

Abbot Kinney's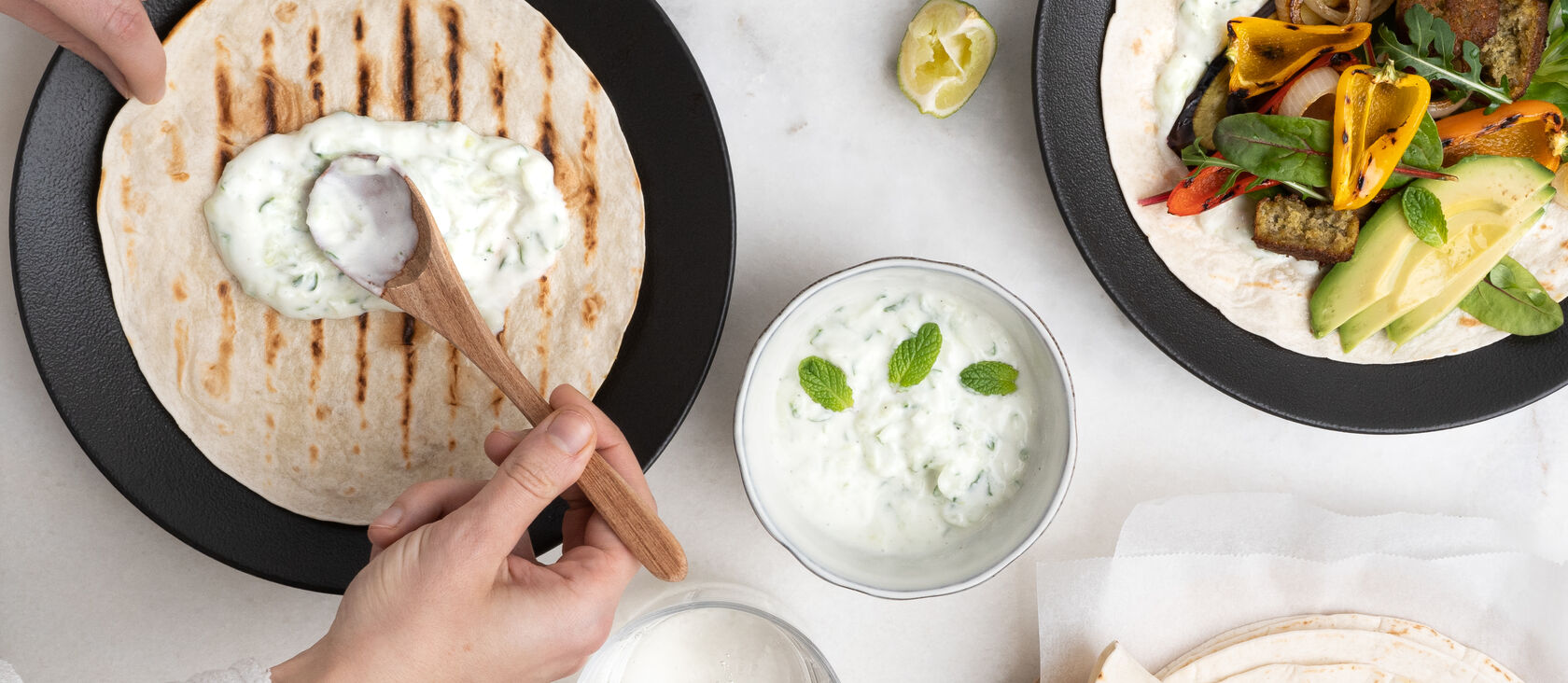 Ingredients (serves 2, 2 wraps each)
Instructions
prep time 20 minutes | grill time 20 minutes | total time 40 minutes

Put a grill pan on medium heat to preheat. Brush some olive oil on the preheated grill and fry the eggplant, bell peppers and red onions on both sides for around 4 minutes each side. Put all the ingredients on a big plate when ready.
After all the grilled veggies are prepped, bake the falafel balls in olive oil following instructions on package.
In the meantime, prep the tzatziki by mixing all the ingredients together for the tzatziki and put it in a nice bowl.
Prep the wraps by following instructions on package (we've used the grill pan to create the nice grill stripes, medium heat for 2 minutes each side).
Slice the avocados, put the lettuce in a bowl and cut the limes. Put these and all the other prepped elements on the table together with your tableware.
Start with putting a wrap on your plate and spread out some tzatziki. Dress with the other elements to taste.
Bon apétit!