Ready in 40m
Serves 6
Indian spiced pumpkin curry with coconut dip
By

Abbot Kinney's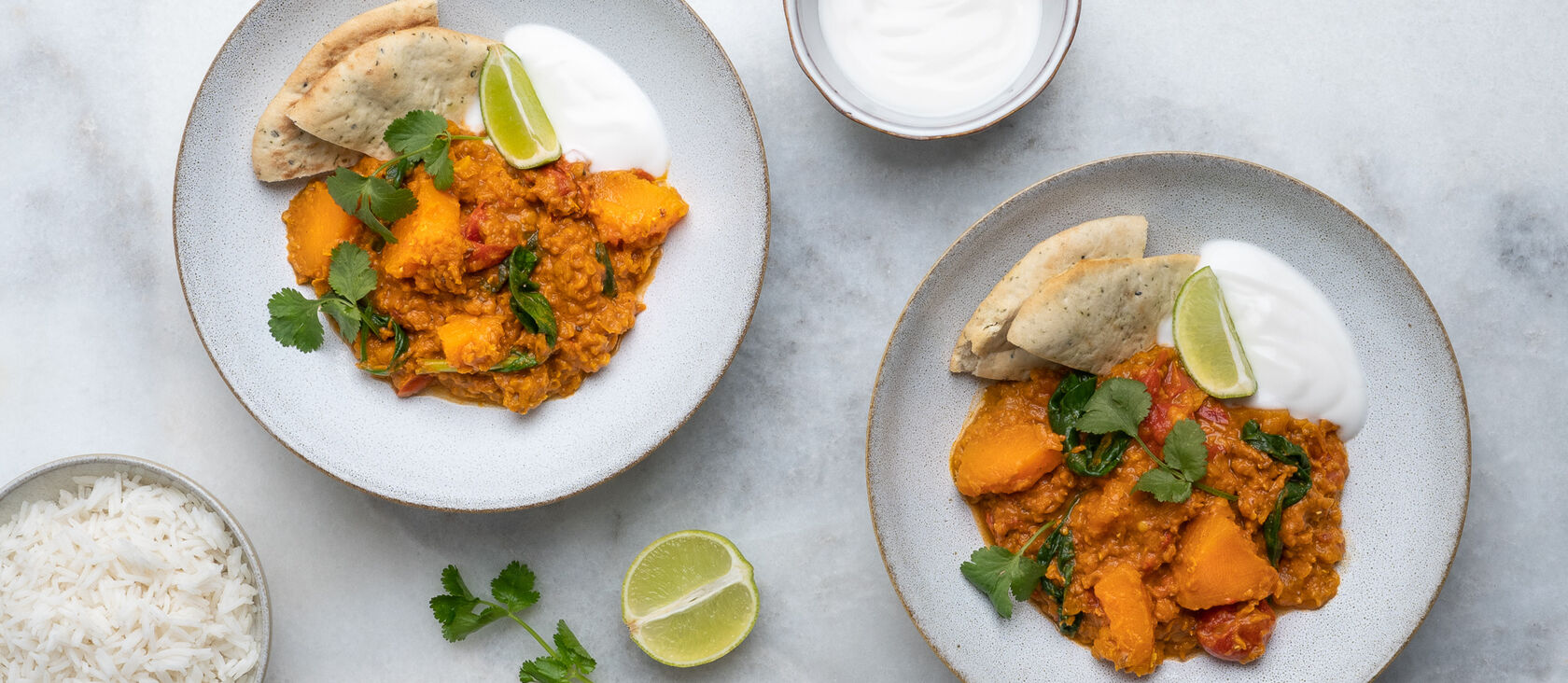 Instructions
Serves 6 | prep time 40 minutes
Put a casserole on medium-high heat. Add the olive oil and fry the shallots for 5 minutes.

Bring to a boil: ½ liter of water for the vegetable broth. Rinse the red lentils with cold water.

Add the chili pepper, garlic, ginger, cumin, turmeric and garam masala to the casserole, lower to medium heat and stir for 3 minutes while it starts to smell aromatic.

Add to the casserole: vegetable stock, lentils, pumpkin, tomatoes and the coconut milk and stir so everything gets well mixed together. Bring to a boil and lower heat. Let it cook for around 20 minutes, until the pumpkin is soft. Add some water if the curry gets too thick.

In the meantime, cook the rice following instructions on the package.

Preheat the oven to bake both naan breads. Follow the instructions on the package.

Just a few minutes before serving, add the spinach to the curry and stir regularly until it softens and blends in with the curry.

Pick the leaves from the sprigs of coriander and put them in a bowl. Serve the curry with Coco Daily Delight and a slice of lemon.