Ready in 75 min.
Serves 6
Stuffed Curried Aubergines - inspired by Jamie Oliver
By

Abbot Kinney's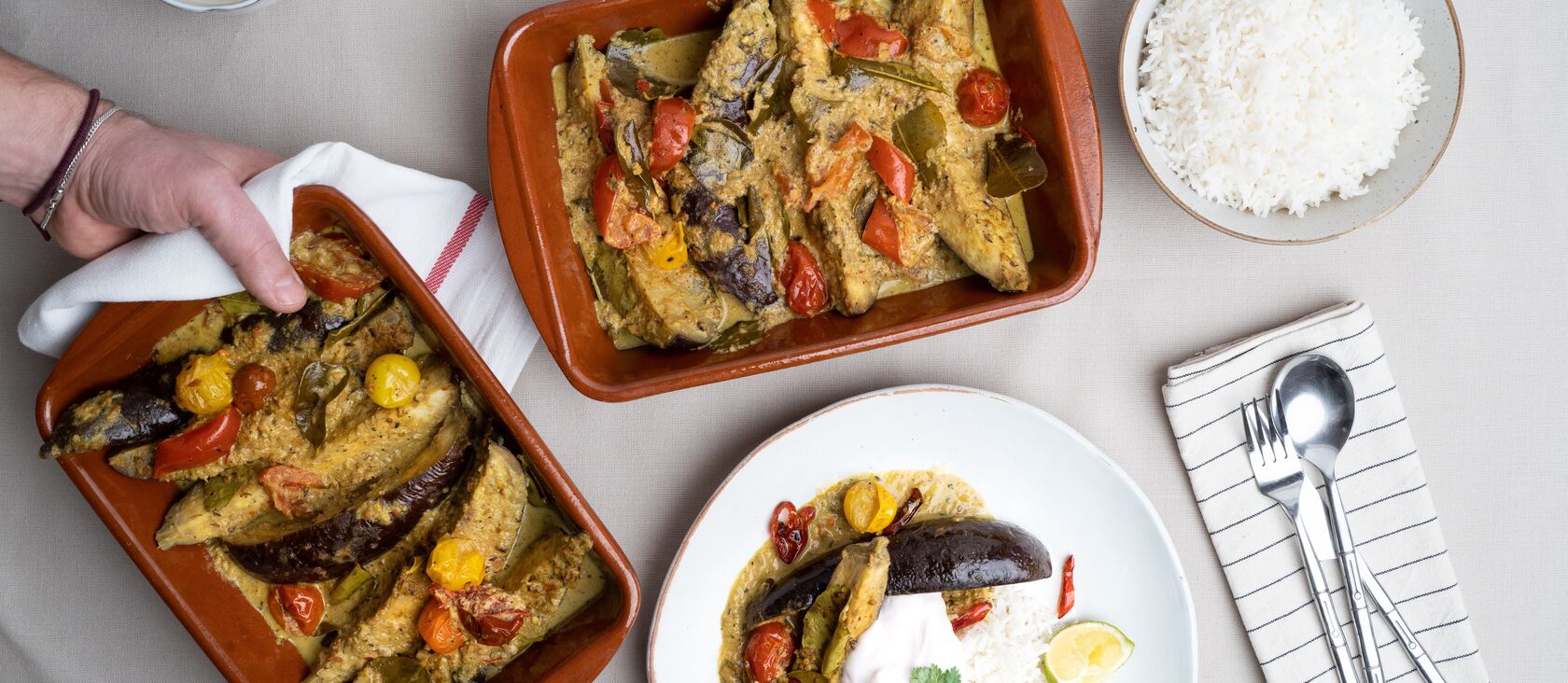 Instructions
Serves 6 | Prep time 35 minutes | Oven time 40 minutes | Total time 75 minutes
Preheat the oven to 190ºC.
Place in a food processor: the onion, garlic, ginger, with the coriander stalks and chillies (deseed if you like), and whiz to a fine paste.
Put the spices and curry leaves into the roasting tray on a low heat with 2 tablespoons of groundnut oil and fry for 1 minute, or until smelling fantastic, stirring constantly. Tip in the paste and cook for 5 minutes, or until softened, stirring regularly. Stir in the peanut butter, mango chutney and tamarind paste, season with a good pinch of sea salt and black pepper, then scrape into a bowl, adding a splash of water to loosen to a paste, if needed.
Leaving them intact at the stalk, cut the aubergines into quarters lengthways, rub them in generously with the paste. Then arrange them in the tray.
Place the tray on a medium heat and fry for 5 minutes, turning halfway. Add the coconut milk, roughly chop and sprinkle over the tomatoes, season well with salt and pepper, and bring to the boil.
Cover with tin foil and roast for 40 minutes, or until thickened and reduced, removing the foil halfway.
20 minutes before removing the curry from the oven, prepare the rice by following instructions on package.
Serve the dish with the fluffy rice, an extra big scoop of Abbot Kinney's Coco Greek Style, lime and some fresh coriander leaves to taste.