Ready in 5 min.
Serves 2
Chocolate mousse made with coconut yog and dark chocolate
By

Abbot Kinney's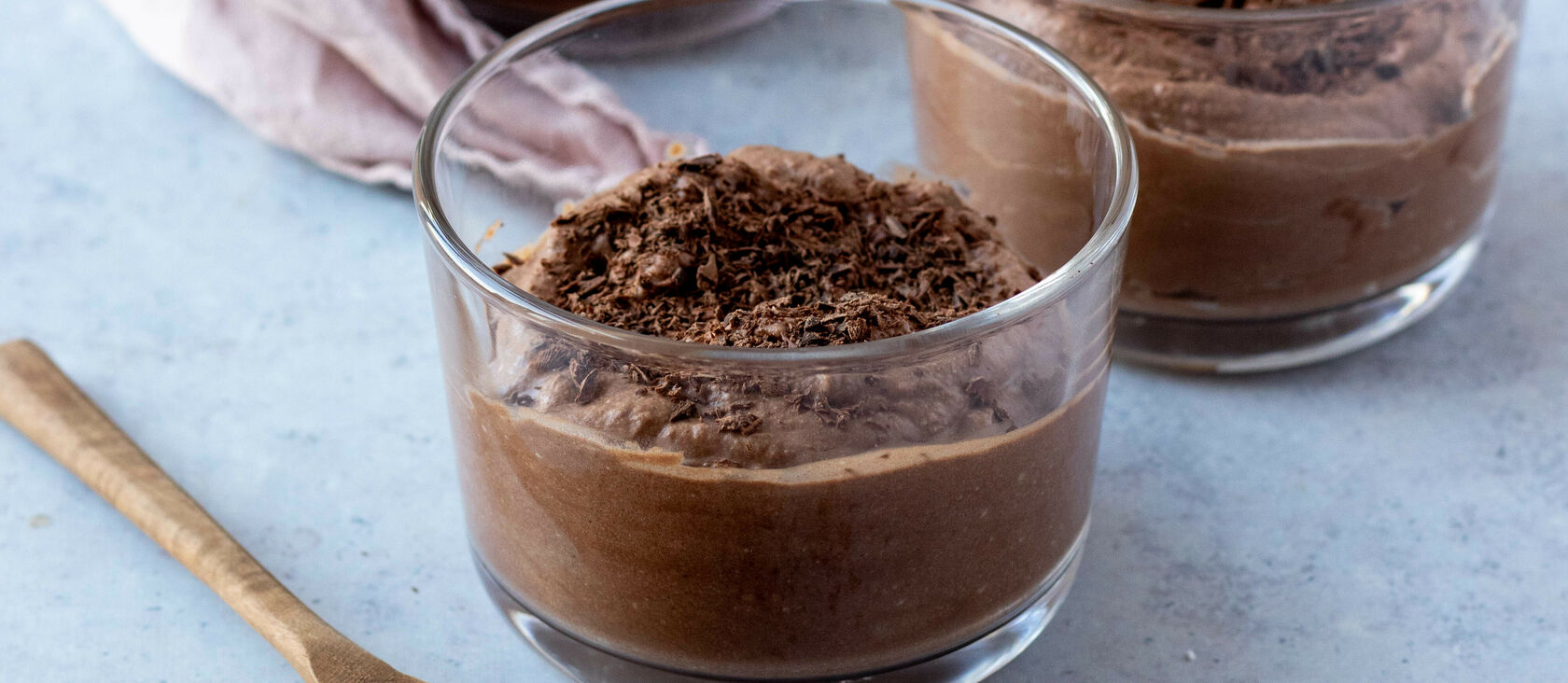 Instructions
Serves 2 | preparation time 5 minutes
First, make sure that the can of coconut milk has been in the fridge for at least one night. This creates a thick layer at the top of the can.
Spoon the top thick layer from the can of coconut milk and scoop it into a measuring cup.
Add the Coco Greek Style and the coconut blossom sugar. Mix this with an electric mixer for 1.5 minutes until it is a creamy mousse.
Then add the cocoa powder and vanilla extract. Stir everything together with a spoon or with a whisk.
Divide the chocolate mousse between two low glasses. Garnish with shaved dark chocolate.