Ready in 20m+4h freezer
Serves 8
Vegan blueberry cheesecake
By

Abbot Kinney's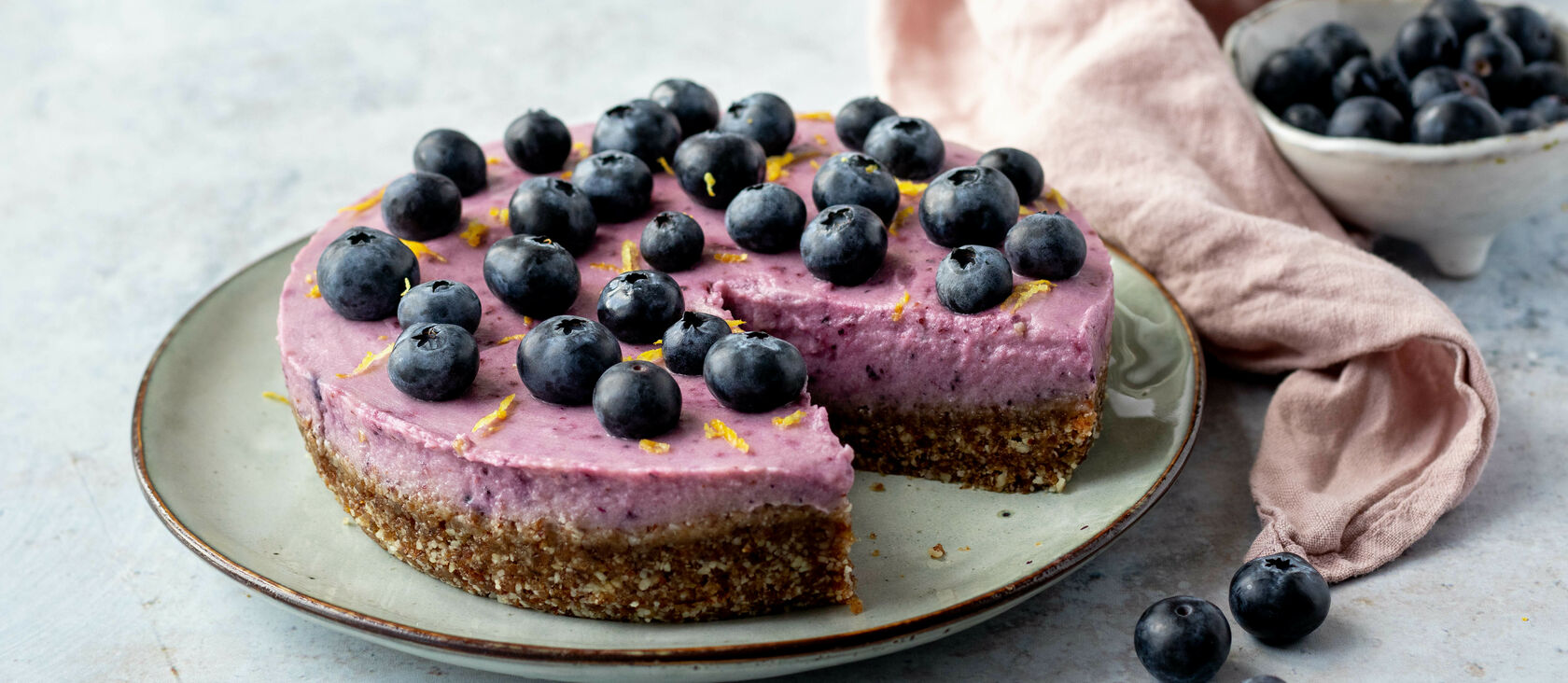 Instructions
Serves 8 | preparation time 20 minutes | chill in the fridge for at least 4 hours
First pit the dates. Then put the pecans in a food processor and grind well. Then add the medjoul dates and coconut oil and grind for a few minutes, until a finely ground granular dough forms.

Divide this dough over the bottom of the cake pan and press firmly with your hands. Place the cake pan in the fridge.

Wash the food processor in between. Then put the frozen blueberries, Coco Start Natural, vegan cream cheese, maple syrup and vanilla extract in the food processor and mix until creamy.
Put the arrow root in a glass with one tablespoon of water and stir to combine. Add this to the mixture and mix again.

Put the agar agar together with the water in a saucepan and bring to a boil. Keep stirring continuously. Let it simmer for 2 more minutes while stirring. You will notice that the mixture will get thicker and thicker. Then turn off the heat and let it cool for 2 minutes.
Gradually add the pink mass to the pan with agar agar and stir with a whisk until everything has been added. Make sure everything is well mixed.
Pour the mixture over the bottom of the cake pan and put it in the fridge for at least 4 hours to set. Do not cover it, because then the agar agar will not work as well.
Do you want to serve the cake? Carefully remove the tart pan and garnish the tart with fresh blueberries and 1 teaspoon lemon zest.
Tip: You can also briefly roast the pecans in a pan without oil, so that the flavor is released a bit more. Then you can grind them up and use it as a base.