Ready in 35 min.
Serves 4
Vegan Breakfast Pancakes
By

Abbot Kinney's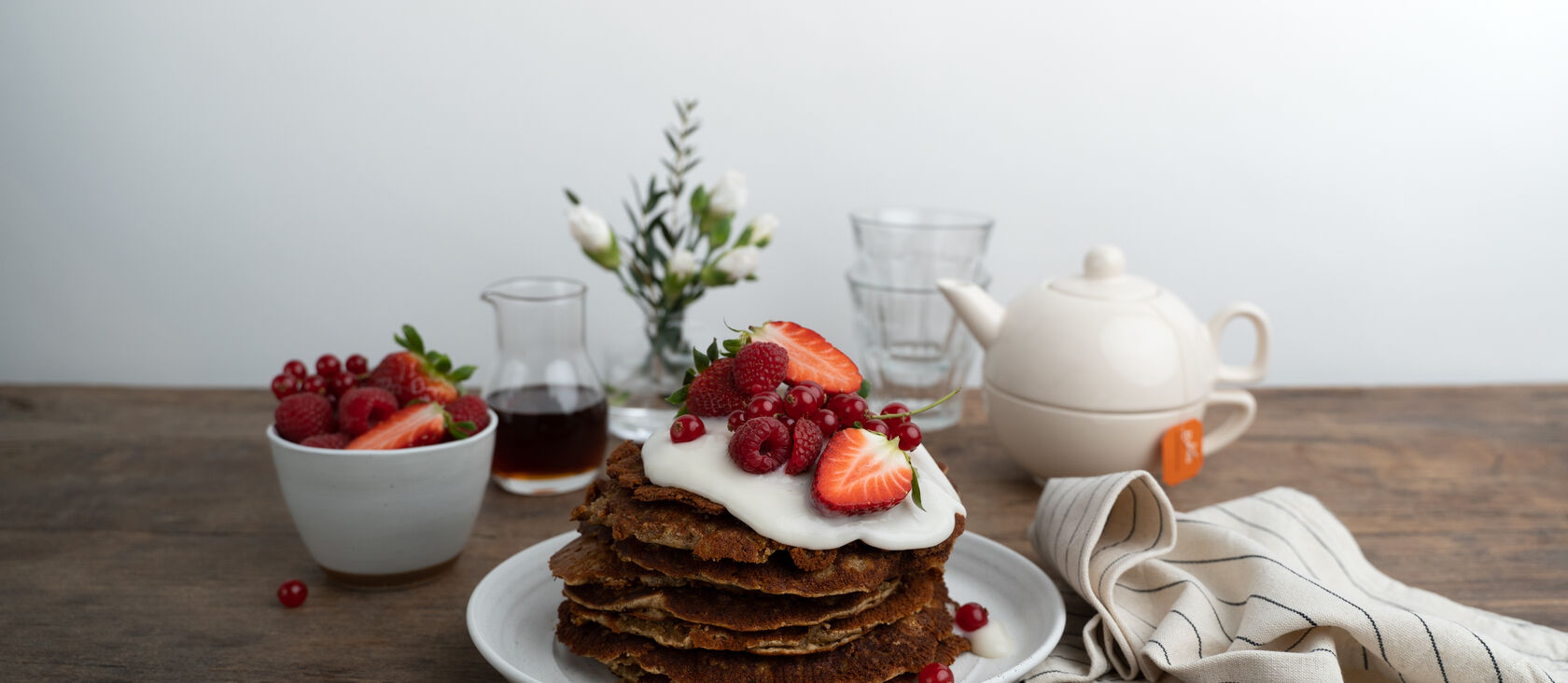 Instructions
Put a saucepan on the stove and melt the coconut oil. Grind the rolled oats in the food processor (if you weren't able to find oat flour).
Take a big bowl, add and stir well together: the grinded oats (or oat flour), spelt flour, almond flour, coconut sugar, baking powder, almond drink, coconut oil and a pinch of salt.
Now scoop the baking soda on top of the mixture in the bowl, followed by the apple cider vinegar. YAY... it's going to bubble: that's what is supposed to happen though! :) Stir again to mix everything well and let the batter rest for 5 minutes… If necessary, add some more almond drink if the batter get's too thick during the cook.
Put a frying pan on low heat to preheat, or use 2 frying pans if you want to speed up!
Melt some coconut oil in the frying pan and scoop in some batter for a small to medium sized pancake. You might need to put the heat a bit higher: somewhere between low and medium heat. Turn the pancakes if golden brown on one side and bake for around one minute on the other side. Keep on going until you are out of batter. Stack the pancakes on a nice plate.
Spoon some Abbot Kinney's Coco Start Original on top of the pancakes with a tablespoon and dress with a variety of red fruit. Put some extra berries on the table and serve with extra Coco Start Original and maple syrup.
*Make sure the baking soda is fresh. Which means: not older than a month. Otherwise the batter might not bubble and your pancakes won't be fluffy.